Hologram 1.2.0 Released
November 17, 2020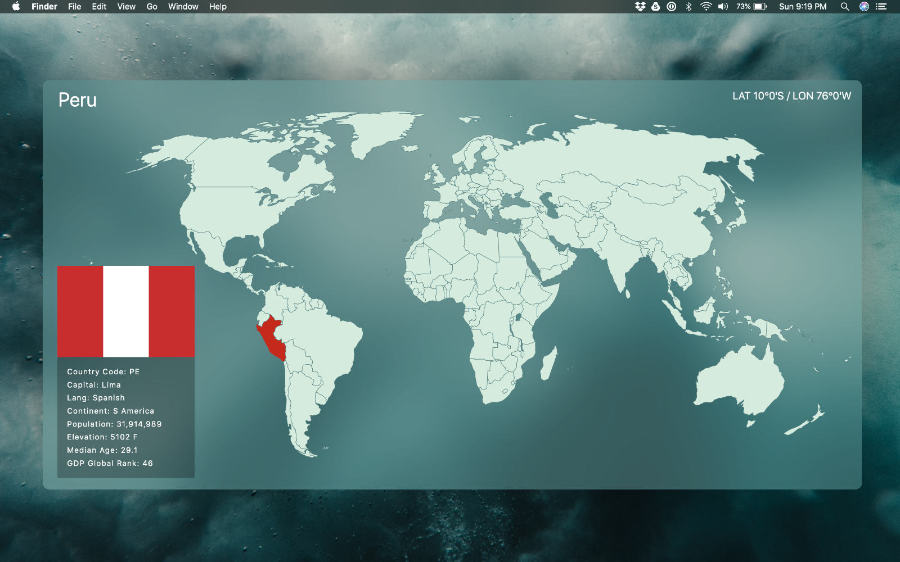 We are very excited to announce the release of Hologram 1.2.0, which brings the following improvements:
Three new widgets: Luna Sol, World Facts, World Fact Map.

The developer page has been improved. It now offers several starter templates to choose from when creating a new widget, and it has links to the developer docs.
The following improvements and bug fixes were incorporated:
The "behavior" button in the theme editor page was renamed to "settings".
Open at login has been fixed.
We hope you enjoy this new version!... and please tell your friends about Hologram!