Hologram has launched!
October 16, 2020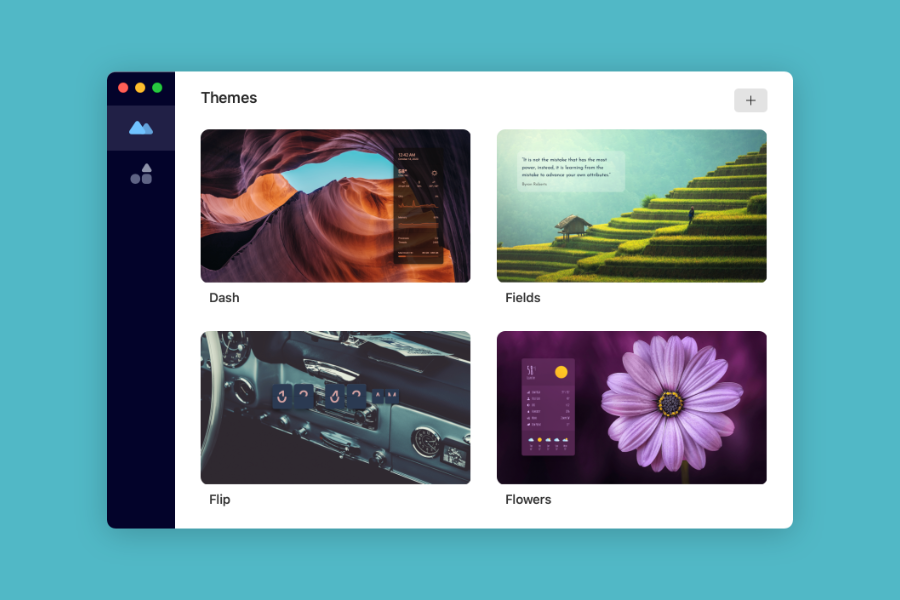 After nearly a year of planning, design, and development, we are very excited to release Hologram Desktop to the Mac App Store!
Software development is an iterative process. You start with an idea—sometimes only a fragment of an idea, one that hopefully has enough meat on the bones to begin developing. In the case of Hologram, the idea came after we asked ourselves a simple question:
Can the Mac desktop be turned into a more functional, more fun environment?
The Mac desktop was first introduced in 1984, establishing the now-universal paradigm of a workspace containing file and folder icons. A few years later Apple added the ability to display a wallpaper image on the desktop. However, despite small feature and UI improvements, the humble desktop has remained largely unchanged for nearly 30 years.
So we asked ourselves, is there an opportunity to turn the desktop into a more useful place? Can it be transformed into an environment that is more easily personalized? Can it become not just more functional, but more fun?
Enter Hologram: Beautiful wallpapers and widgets for Mac OS.
Widgets allow you to show information on your desktop. What kind of information? Our default widgets focus on useful things like the time and date, the weather, the phase of the moon, and system information.
However, we don't intend to be the sole purveyor of widgets, so we built a widget development framework within Hologram that uses open source web technologies, along with a set of robust APIs that let you tap into streams of information.
What excites us most is the fact that anyone experienced with HTML, CSS, and Javascript will be able to craft their own unique widgets. And just about anything that can be created for the web can be turned into a widget.
The Hologram website will have a Widget Emporium where Hologram users can browse, download, and share widgets for free. There are amazing web designers and developers scattered across the globe. We can't wait to see what they develop!
In addition to widgets, Hologram makes wallpaper management a breeze. Changing your Mac wallpaper has always been an inefficient process: You visit a wallpaper website, find an image you like, download it, move it into your wallpaper folder, launch the system pane and set your new wallpaper. There has to be a better way!
Hologram is that way.
We've partnered with the three top image services in the world—Unsplash, Pexels, and Pixabay—and integrated their vast libraries of over 5 million images into Hologram so that users can quickly and efficiently search for new wallpapers and display them on their desktop. And because Hologram is theme-based, it's amazingly easy to build collections of wallpapers, and even automatically switch images at regular intervals.
Hologram is what wallpaper management should be!
We have big plans for Hologram. Our initial release is just the beginning of what we envision. Join us on the journey, and say goodbye to a boring desktop!